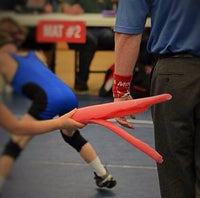 It's 'bout time!
Athletic Directors, wrestling coaches and wrestling tournament directors..... It's 'bout time to put down the pool noodles and taped towels! Look professional with the Original Towel Tapper® or design your own to show your school pride. Order your Towel Tapper® in time for the 2021-22 wrestling season!
Shop Products
For Graduating Wrestlers
Parents or coaches, give your wrestlers something that helps them remember their season or career. The Trophy Towel Tapper® is an individually customized Towel Tapper® that can display player's name, year, stats, etc. Teammates can also sign Trophy Tapper using a permanant marker.
Shop Trophy Towel Tapper®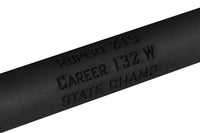 Testimonials
"TELL ME THIS ISN'T A BRILLIANT IDEA! Towel Tapper you guys just made my day!"

Eric Olanowski, B1G Network, NCAA, ESPNU & ESPN3 Wrestling Analyst
"One of the most innovative wrestling products to come along in a while. No more cutting towels up and wrapping them with tape. Great product, light weight but, very durable, shows school spirit. This product is highly recommended and will enhance any wrestling program."

Michael Roy, CMAA
"Our number one goal as a wrestling program, Whitehall Mi, is to sell the awesome sport of wrestling. This, well designed product, helps to market our program and sport as professional. The "Towel Tapper" looks so much better than taped together towels. Long overdue, thanks so much."

Cliff Sandee, Whitehall High